Residential
Termite Control
Whether it's inside your walls or out in your yard, nowhere is safe from wood-eating insects like termites and carpenter ants–and they can cause major structural damage.
Thomas Pest Services can help we offer residential and commercial wood-eating pest solutions for homeowners and businesses throughout the Adirondacks and the Capital District. Our pest prevention plans are suited to all types of needs, whether you're seeking regular monthly service or need a one-time treatment for termites
Here's How We Eliminate Termites

Our process is ideal for both homes and businesses, with solution options to eliminate current termites while working to prevent future termites. When you contact our expert termite exterminators, we will:
Perform A Thorough Termite Inspection
We examine your home or business inside and out and recommend a solution to your termite problem.
Install And Maintain The Sentricon® Termite Colony System
Our pest professionals will install our termite elimination system which contains bait to control and monitor subterranean termites in your structure. This termite control method not only kills foraging termites, it eliminates the entire colony
Provide Ongoing Monitoring For Termite Activity
We'll visit regularly and take a proactive approach to detect termites with the Hex-Pro™ System. Hex-Pro™ is a pesticide-free termite monitoring solution.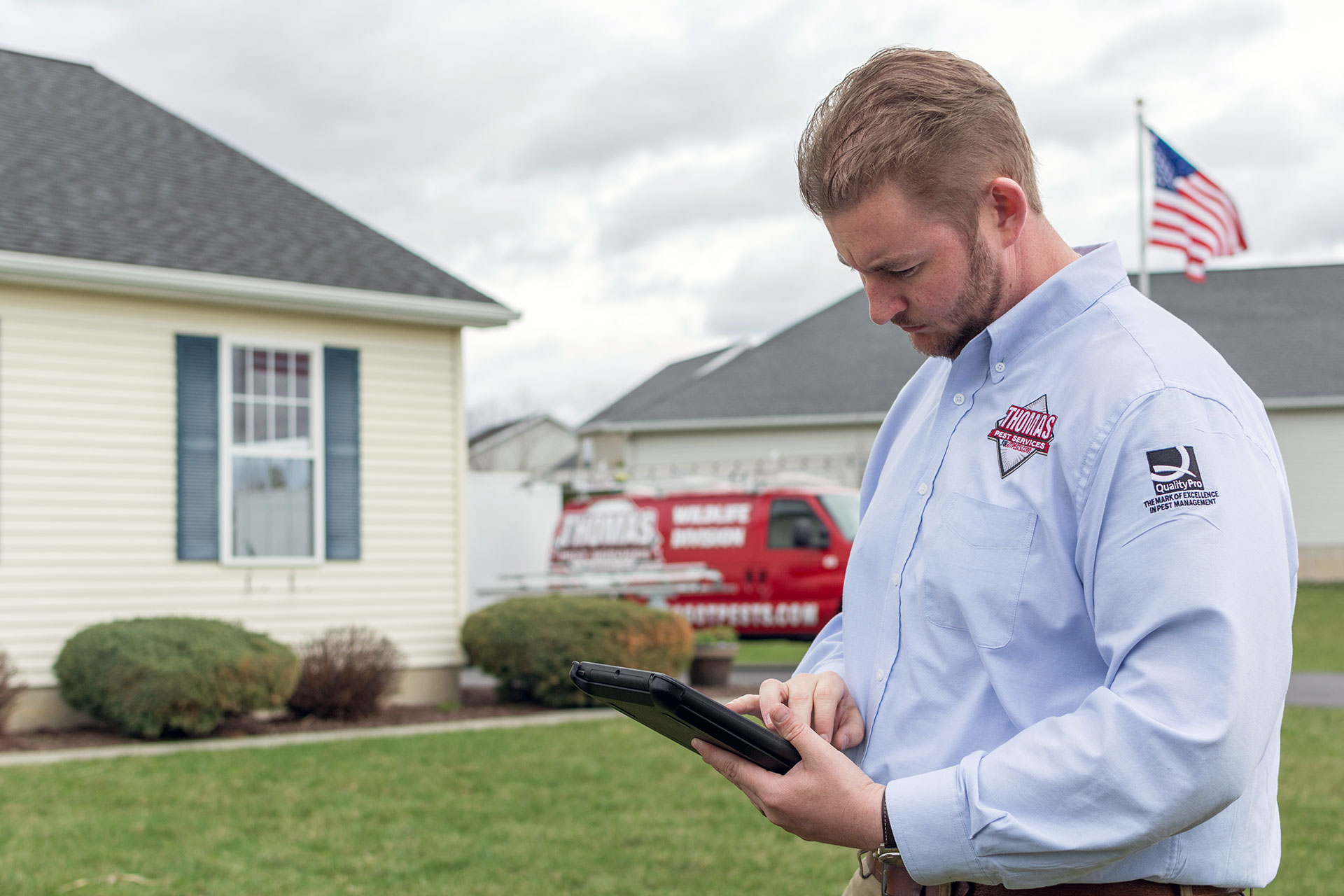 [sp_wpcarousel id="1768"]
© Thomas Pest Services 2020 All Rights Reserved.