Residential
Rodent Pest Control Service
Thomas Pest Services provides an inspection based, customized integrated pest management plan designed to eliminate rodents and prevent conditions in which rodents can return.
Rodents can be difficult to keep out of a structure, for instance, a mouse can fit through an opening the size of a dime and a rat can fit through a hole the size of a quarter. These pests are capable of causing damage to your property by chewing through drywall, insulation, wood, and electrical wiring, increasing the potential risk for fires. Rodents carry parasites in their fur and spread dangerous bacteria and disease.
Eliminate Rodents and Prevent Them From Returning
When you choose Thomas Pest Services as your residential pest control provider, you can expect a technician to arrive at your home on time and in proper uniform! Delivering quality pest control services that protect families living in the Capital District and Adirondack region is part our of family tradition and one we take great pride in.
After an interior and exterior inspection by a Thomas Pest Specialist, we will develop a customized plan to prevent mice, rats, or squirrels from being on your property and in your home. You get the right treatment plan…saving you time and money and giving you peace of mind protection. Complete Care annual plans available
Thorough Inspection
Small rodent bait stations and traps
Preventing conditions in which rodents return
100% Satisfaction Guarantee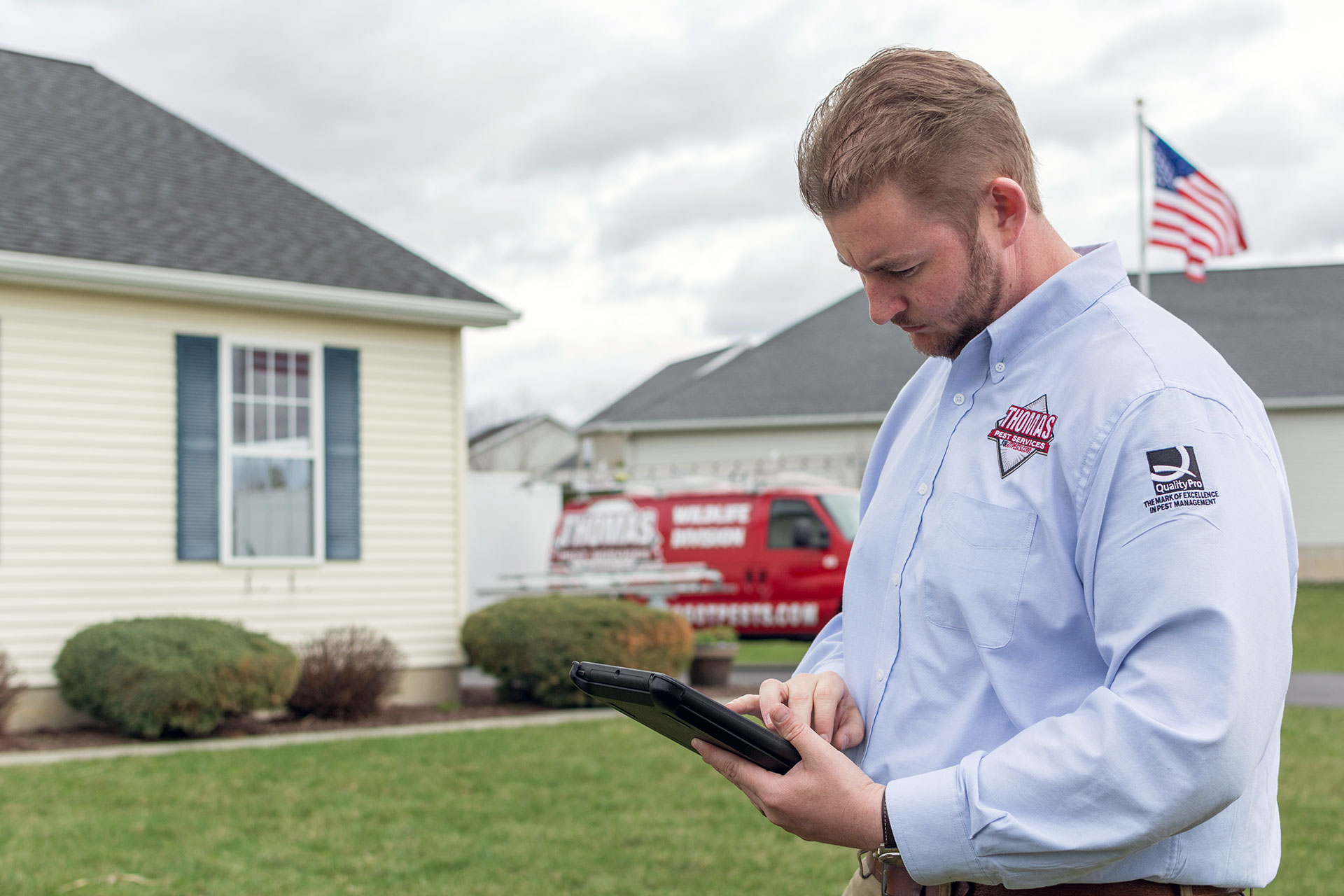 [sp_wpcarousel id="1768"]
© Thomas Pest Services 2020 All Rights Reserved.