Residential
General Pest Control
Thomas Pest Services provides an inspection based, customized integrated pest management plan designed to eliminate not only household pests but also prevent conditions in which pests can return.
After an initial interior and exterior inspection by a Thomas Pest Specialist, we will develop a customized integrated pest management plan that meets your specific needs. You get the right treatment plan…saving you time and money and giving you peace of mind protection.
Offering Superior Pest Protection for Your Home
When you choose Thomas Pest Services as your residential pest control provider, you can expect a technician to arrive at your home on time and in proper uniform! Delivering quality pest control services that protects families living in the Capital District and Adirondack region is part our of family tradition and one we take great pride in. Contact us today to learn more about our home pest services.
Carpenter Ants
Mice
Yellow Jackets
Wasps & hornets
Meal moths
Millipedes
Spiders
Cockroaches
& More!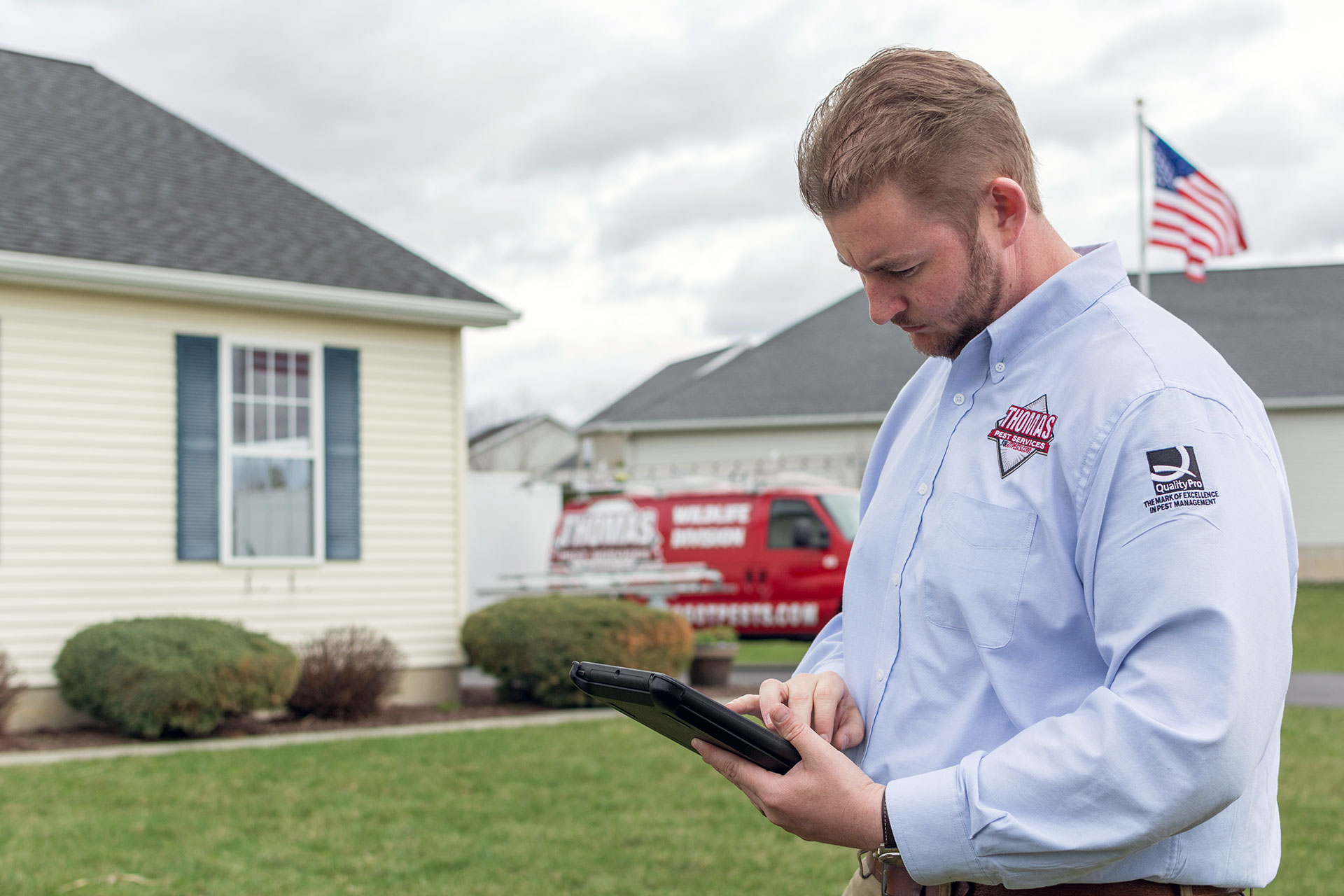 [sp_wpcarousel id="1768"]
© Thomas Pest Services 2020 All Rights Reserved.