Residential
Bee & Wasp Control
More than two million Americans are allergic to stinging insects like bees, yellow jackets, and wasps. Thomas Pest Services offers protection from bees, wasps and other stinging insects that threaten health, safety, and property.
After an initial interior and exterior inspection by a Thomas Pest Specialist, we will develop a customized integrated Bee and Wasp control plan that to meet your specific needs.
Eliminate Bees and Wasps Without Risk of Getting Stung

Yellow jackets and other stinging insects can become very aggressive when they are threatened.
Calling Thomas Pest Services eliminates your risks for stings and offers the most effective and protective treatments for bee and wasp problems. Our bee and wasp pest control solutions include nest removal along with full preventative application to other prone nesting sites
Typical areas for preventive application include:
Overhangs

Decks/Porches

Windows/Door frames

Any other areas prone to pests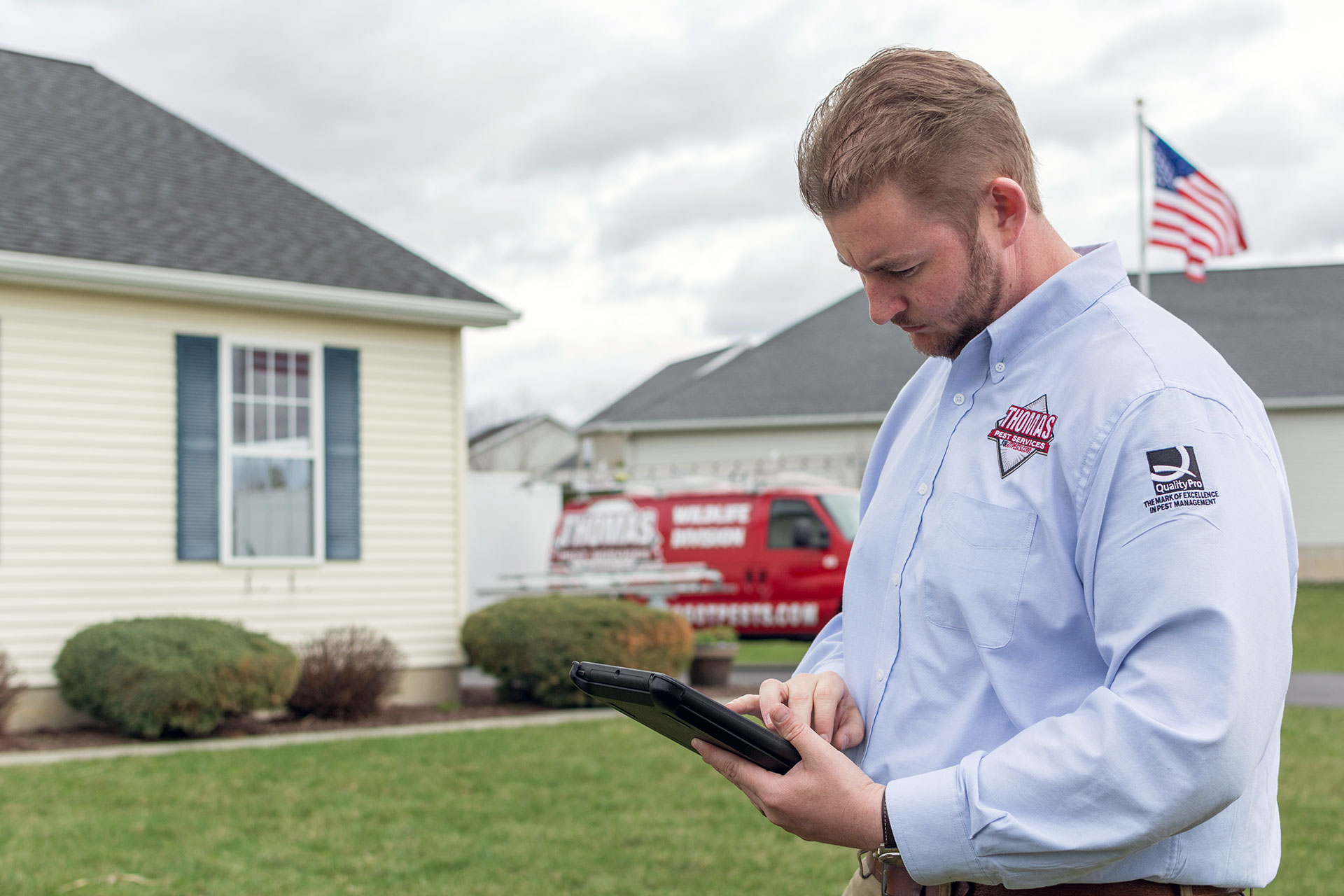 [sp_wpcarousel id="1768"]
© Thomas Pest Services 2020 All Rights Reserved.