Thomas Pest Services Will Get Bats Out Of The Attic & Anywhere Else!
Despite bats being beneficial in their natural environment and helping to control insect populations, they are a health and safety risk when they invade your attic and home to live. Bats are capable of carrying rabies and transmitting them through bites or scratches. Some of the signs of bats in your house or their screeching noises, staining on places they enter or exit your home, and bat droppings visible inside or outside.
Thomas Pest Services four-step process that removes bats from your structure and makes sure that they cannot come back.
Inspection: We'll send a bat control specialist to your location to conduct a thorough inspection to identify how bats are getting in and out of your structure. Our bat inspection will also determine if bat damage has occurred around entry points or inside because of their activity or from their urine and droppings.
Exclusion: To curtail bat activity, your technician will install one way devices on the main entry/exit point(s). By implementing these exclusion techniques, bats can fly out at dusk but they'll not be able to fly back inside.
Observation: Once the exclusion device is installed, we'll return a few weeks later to ensure that there are no more bats inside the structure. Once we've confirmed there your property is bat free, we'll seal the primary entry point so they cannot get back in.
Clean Up: Bats are messy creatures and cleaning up after them can be dangerous and should be left to the professionals. Thomas will clean up droppings as well as decontaminate and deodorize areas. We'll also replace insulation if necessary.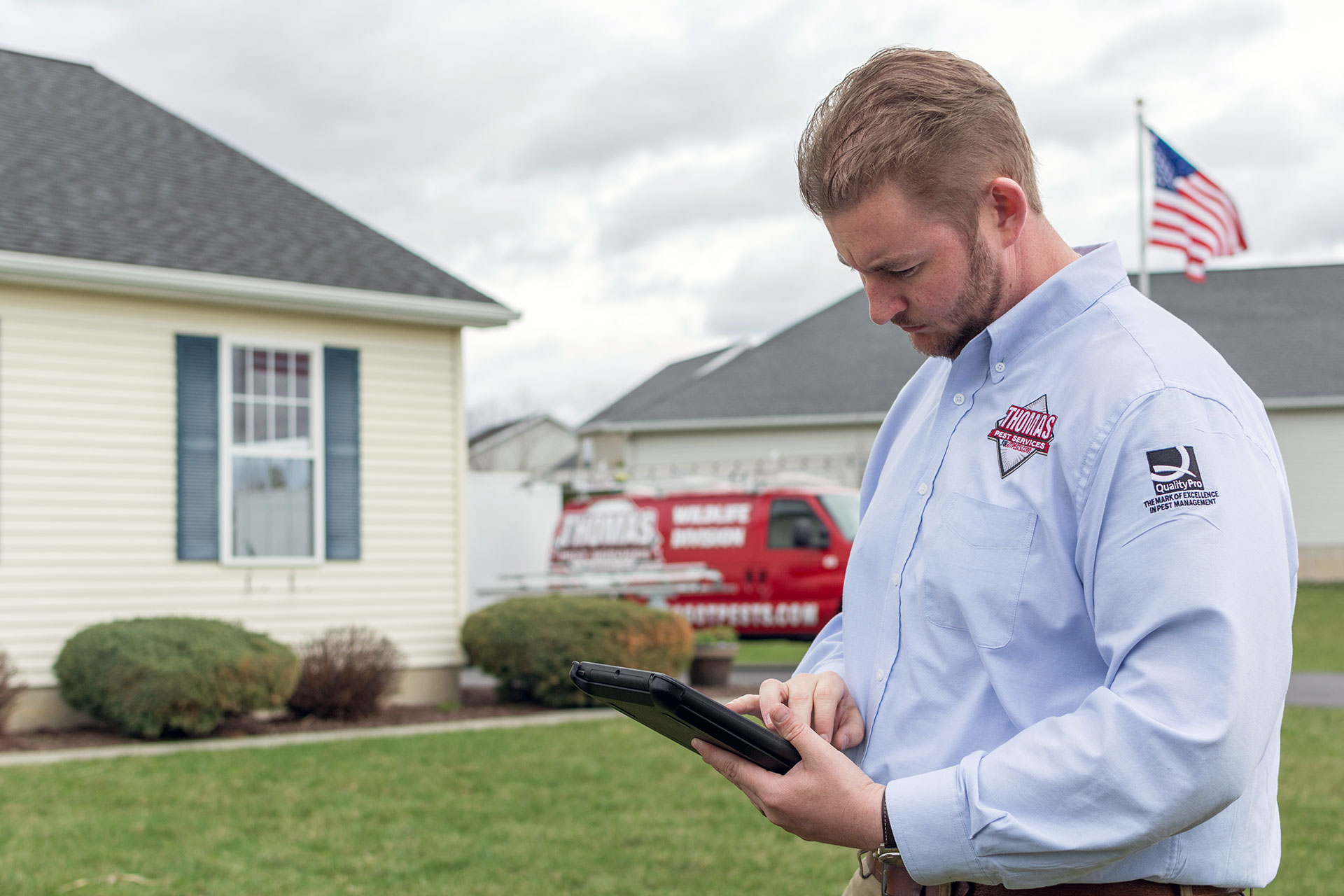 [sp_wpcarousel id="1768"]
© Thomas Pest Services 2020 All Rights Reserved.