Thomas Pest Services Will Get Ants Out of Your Home and Keep Them Out!
There are several types of ants that invade properties and homes; some are simply nuisance pests, others can cause major structural damage to your home (like carpenter ants. Some even have unique odors that let you know they are in your home. Sometimes ants are seasonal pests, but in some cases they can cause year-round headaches for homeowners. No matter your ant problem, Thomas Pest Services has you covered.
Thomas Pest Services' process removes ants from your home and makes sure that they cannot come back.
Coverage includes service every other month, interior and exterior treatments, minor discretionary exclusion, and monitoring of all living areas as well as the basement and the attic. During each service, we'll focus on treating carpenter ants and other ants along with mice, yellow jackets, wasps and hornets, and other general nuisance pests,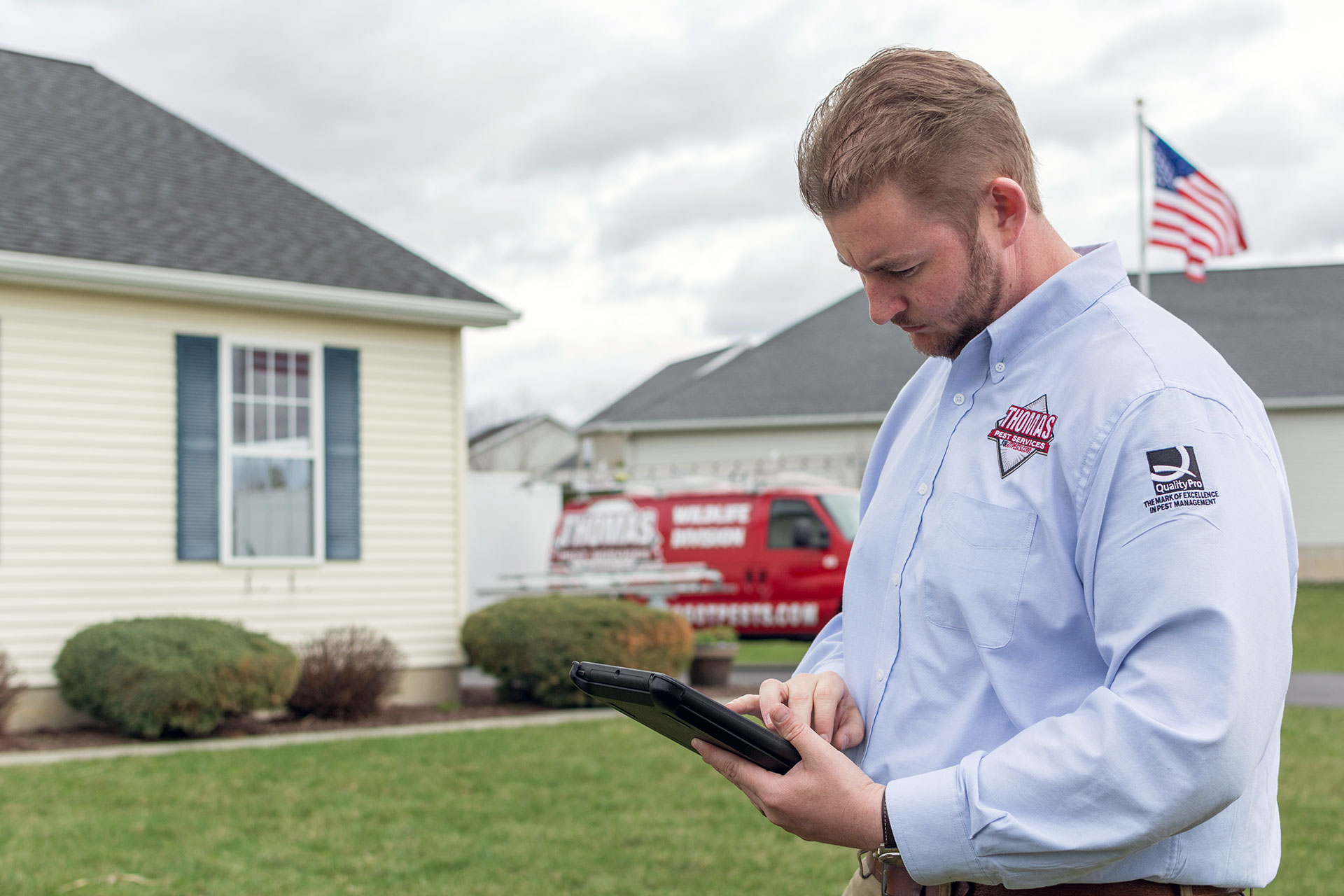 [sp_wpcarousel id="1768"]
© Thomas Pest Services 2020
All Rights Reserved.